A torrent is to us what cheap labor is to large, capitalist countries like the USA. You despise it and want to get rid of it, but you end up compulsively using it anyway.
And on Wednesday, the one constant, trustworthy companion us movie-buffs had while growing up that gave instant gratification, apart from the assured endless supply of hormones- Kickass Torrents, was taken down, leaving a trail of broken hearts and clueless teenagers.
It almost resembled the aftermath of Chris Hemsworth announcing to an all-girl crowd that he is gay.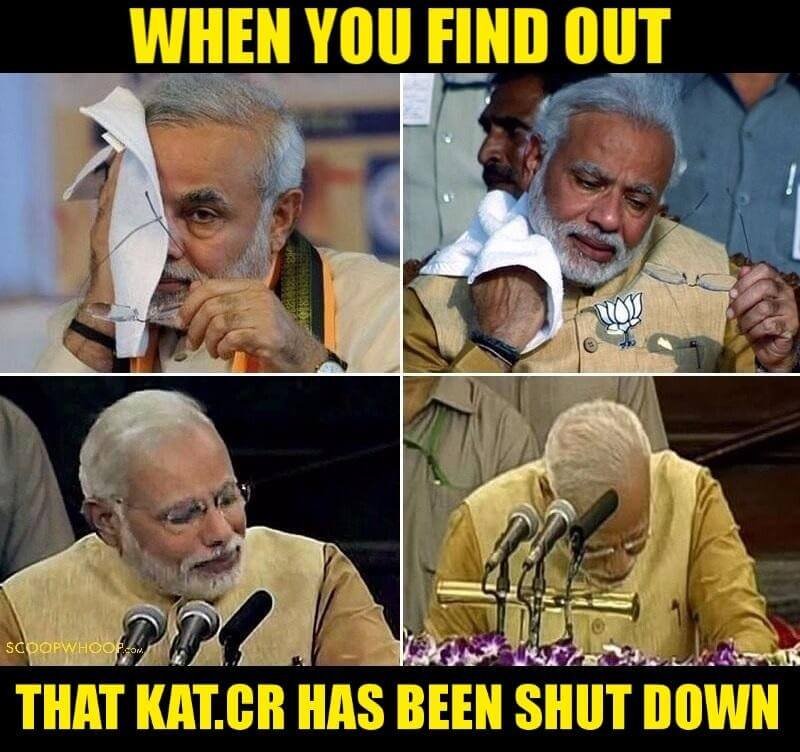 This follows Pirate Bay, another provider of pirated media, which suffered a similar fate a few months ago. Obviously, nobody cared about that out here, because Pirate Bay is like Smokin' Joes. It's that other thing you know is there but you never, ever, use it unless you absolutely have to.
The US Government seized the website and arrested the 'alleged' owner- Artem Vaulin, in Poland, for copyright infringement, money laundering, and other charges. Kickass was allegedly earning up to $12-23 million through advertisements and was the world's 69th most-visited website. It has also reportedly caused losses totaling a billion USD to the entertainment industry.
While the shutdown of the biggest piracy website in the world is a boon to the entertainment industry, laymen and bedroom movie-enthusiasts couldn't give a foxtrot.
They took our pastime away from us!
We relied on KAT for movies and songs.......even bhajans. This was the only KAT that showed no attitude and always delivered. It was a special, emotional bond.
What seems fishy though is the suddenness with which all this happened. '11 mulkon ki police' was after the person running Kickass, but he had always managed to kick their ass. How did he suddenly falter and let himself get caught?
Wait!
Yup, this has to be it!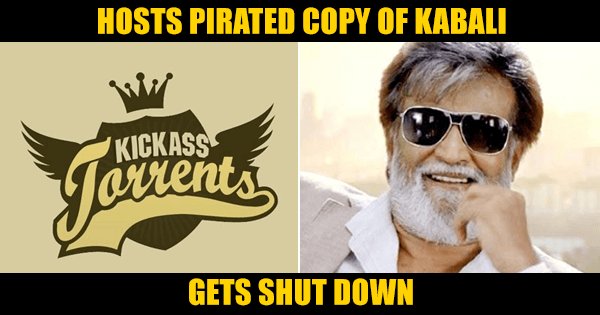 One simply doesn't mess with Rajni!
The next piece of information is like Chris Hemsworth clarifying to the same crowd that he isn't gay, but bisexual; because as soon as Kickass got taken down, dozens of clones and mirror sites popped up all over the internet.
Even though authorities all over the world are more vigilant and unforgiving than ever against piracy, it has already grown to such an unbelievably huge level, that it is close to impossible to completely eradicate it. Mirrors and clones are just lurking down there. Waiting for the main site to be shut down so they can replace it like nothing changed.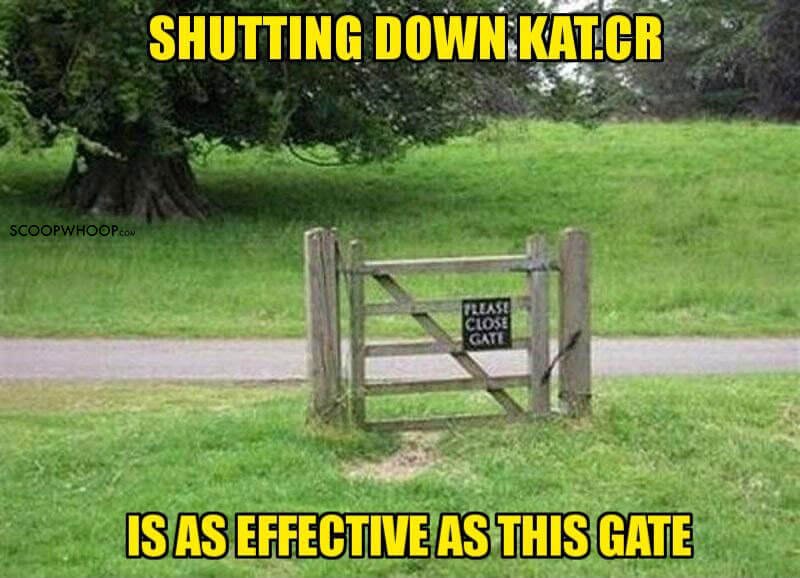 It is like that annoying weed in your backyard that grows back somewhere else each time you pull it out; or like a pimple. You pop one and six more appear out of nothingness to ruin your date.
On a bittersweet concluding note, while it is appreciable (not really) that strict action is being taken against piracy distribution platforms, it is important to realize that nothing will change unless the leakage is fixed right at the source. Before it hits the internet of course.
Because once something gets online, it becomes practically immortal.
Cover Image Credits: The Honest Page