Featured
The Great Indian Poets
In light of the new generation of readers who run tastelessly behind Chetan Bhagat, Durjoy Dutta and the few other crass excuses for authors in the Indian market, there are many traditions in Indian Literature that have been sidelined. One such rich tradition is that of Indian Poetry in English.
One of my earliest memories of finding my way to this tradition is getting my hands on a dusty old copy of the Gitanjali by Rabindranath Tagore. However, Indian poetry often gets shadowed by Rabi Thakur—which in itself is not a bad thing—but there is much else that the tradition has to offer, that we are missing out on.
Here are 5 Indian Poets you can check out and introduce yourself to the world of Indian poetry.
1 A K Ramanujan
Attipate Krishnaswami Ramanujan, better known as A K Ramanujan, was a playwright and a poet born on March 16, 1929, in Mysore City. His work can be characterized by startling originality and a Zen-like speed. Almost psychic in their construction and movement. They are concise and create vivid images that leave a lasting impression on the reader's psyche, and speak about issues of transnationalism, longing for home, and the inherent Indian culture. He was also a scholar of Indian Literature, his academic research spread across 5 languages. Ramanujan was awarded the Sahitya Kala Akademi award posthumously in 1999 for his collection, "The Collected Works."
It must come as leaves to a tree
or not at all
yet it comes sometimes as the black hen
with the red round eye
on the embroidery stitch by stitch
dropped and found again
and when it's all there the black hen stares
with its round red eye
and you're afraid.
-A. K Ramanujan, The Black Hen.
2 A K Mehrotra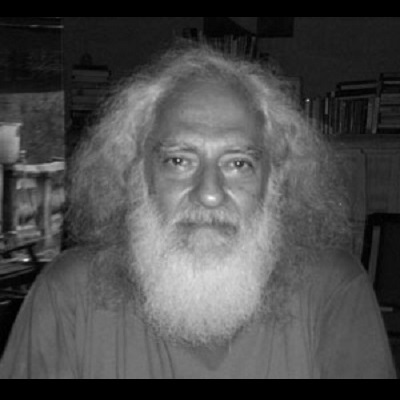 Arvind Krishna Mehrotra is a poet, literary critic and translator. Also known as the prodigal son of Allahabad, he is also known for translating the work of Kabir in Songs of Kabir and ancient Prakrit love poetry. His work can be found in collections such as Middle Earth, Nine enclosures, and The transfiguring places. His work can be best described as a sequence of images and metaphors that strike chords very close to home. He speaks in a familiar tongue and of issues that strike very close to the reader. Besides his career as a poet, he has also worked as an anthologist. His Oxford India Anthology of Twelve Modern Indian Poets (1992) has been very influential.
The dog barks and the cat mews,
The moon comes out in the sky,
The birds are mostly settled.
I envy your twelve hours
Of uninterrupted dreaming.
I take your small palms in mine And don't know what
To do with them. Beware, my son,
Of those old clear-headed women
Who never miss a funeral
-A K Mehrotra, Canticle for My Son.
3 Kamala Das
Kamala Surayya, better known as Kamala Das or Madhavikutty, is known widely in Kerela for her short stories and autobiography and is regarded as one of the, if not most fierce poetesses in Indian English. Her open and free treatment of female sexuality paved the way for many other female poets in India. Many of them have cited her as an influence. She wrote about love, and its constant betrayal and anguish. Her collections such as Summer in Calcutta and The Descendants are widely acclaimed. Apart from this, she has also published her autobiography, "My Story."
Gift him what makes you woman, the scent of
Long hair, the musk of sweat between the breasts,
The warm shock of menstrual blood, and all your
Endless female hungers ..."
–Kamala Das, The Looking Glass
4 Agha Shahid Ali
Agha Shahid Ali was born in a distinguished family in Srinagar, Kashmir. Often describing himself as a Kashmiri American, he wrote about his exile from Kashmir and the constant state of turmoil in Kashmir. His poems are characterized by a tender voice, and gently carved metaphors that soothe the reader, and arouse feelings of empathy and sorrow. His work can be found in collections like "The Country Without A Post Office" and "The Half Inched Himalayas" among many others.
I'm everything you lost. You won't forgive me.
My memory keeps getting in the way of your history.
There is nothing to forgive.You can't forgive me.
I hid my pain even from myself; I revealed my pain only to myself.
There is everything to forgive. You can't forgive me.
If only somehow you could have been mine, what would not have been possible in the world?
-Agha Shahid Ali, Farewell.
5 Jayant Mahapatra
Jayant Mahapatra is one of the best known, most influential Indian Poets. He was the first one to win a Sahitya Award for English Poetry. His work is often characterized as controversial, because of its realism. He is also known for his gently crafted metaphors, especially about the rain and his hometown in Odisha. Dissenting from the Bombay School of Poets, his poems often have a metaphysical tone. If anything, the rain should serve as encouragement to get a copy of his collected poems.
Sometimes a rain comes slowly across the sky, that turns
upon its grey cloud, breaking away into light
before it reaches its objective.
The rain I have known and traded all this life
is thrown like kelp on the beach.
Like some shape of conscience I cannot look at,
a malignant purpose is a nun's eye.
Who was the last man on earth,
to whom the cold cloud brought the blood to his face? [?]
Numbly I climb to the mountain-tops of ours
where my own soul quivers on the edge of answers.
Which still, stale air sits on an angel's wings?
What holds my rain so it's hard to overcome?
-Jayant Mahapatra, A Rain Of Rites.
Image source: Google Images